Avalos Graphic & Web Design provides powerful marketing materials, dynamic corporate branding and fresh creative ideas to an ever-expanding number of local and national clients.
Our passion is helping clients inspire loyalty and confidence in their target market through logos and web designs that communicate a clear, strong and unique company image.
Avalos Graphic & Web Design offers marketing, advertising and design that deliver results, and we look forward to helping you achieve your goals.
Mark Avalos, Owner & CEO of Avalos Graphic & Web Design
Mark Avalos began his career in design upon graduating from the Art Institute of Houston in 1995. He soon joined Air Brush Images, a billboard printing company, where he mastered the skills of pre-press operations, setting up files for production on massive digital Vutek printers using industry software such as Adobe Photoshop, Illustrator and QuarkXPress. During his time at Air Brush, Avalos developed quite an eye for details, since one tiny error could lead to a mistake that was billboard size.
After more than two years of learning the ins and outs of printing and production, Avalos missed the creative challenge of design, and so he took a job at Rehak Creative Services (RCS) as an Art Director. Here, Avalos designed a variety of projects for major clients, and won several advertising and design awards.
Avalos again felt growing pangs for greater creative challenges and soon developed a consuming interest in designing and building Web sites, so he took a prestigious position at InfoManagement, a Web development company, as the head of their design department. And while RCS was sad to see him go, Avalos' commitment to maintaining great working relationships enables him to assist RCS with project needs today.
At InfoManagement, Avalos honed his Web knowledge and skills, including designing, programming, networking and hosting Web sites. Combining his design expertise in Photoshop and Illustrator with his knowledge of Web programs such as Dreamweaver, Avalos created dynamic sites that helped clients stand out from their competition.
Seeking an opportunity to use all of his creative abilities, including designing and producing printed material, as well Web sites, Avalos decided to form his own company and in January of 2003, Avalos Graphic & Web Design was born.
Boasting nearly two decades of design and production experience, Avalos Graphic & Web Design is dedicated to meeting the design and Web needs of a variety of clients, from orthopedic surgeons and architectural firms to technology companies and a deer ranch. Avalos Graphic & Web Design can handle any marketing project you need — even if you need it yesterday.
Portfolio
Click on the links below to view my portfolio.
Logos
Print
Websites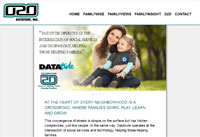 datatudeinc.com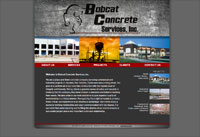 bobcatconcrete.com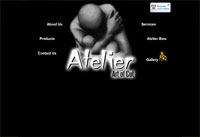 artofcut.com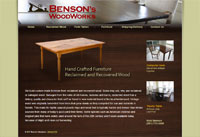 bensonswoodworks.com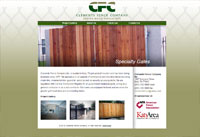 clementsfence.com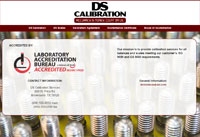 dscalibration.com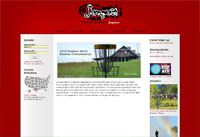 jumputt.com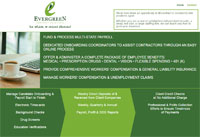 evgcr.com
Animation
Click here to view animated eCards created for Stewart Title. Click through the "Categories" link.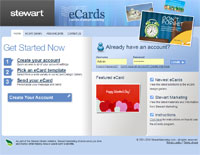 Client List
Atelier - Art of Cut
Athletic Orthopedics & Knee Center
Benson's Woodworks
Blane Technologies
Bobcat Concrete
Catherine Rebecca
Clasico's Mexican Restaurant
Clement's Fence Company
Datatude Inc.
Deer Dancer Ranch
Earth Foundation
Equity Real Estate
FlexLube
Great Buys By Owner
Group1 Marketing
Harlan Consulting Services
"Mark Avalos is the best! He's produced several excellent products for me as well as created my website. Mark is collaborative, discerning, and creative - working with me, discerning the graphic possibilities related to my ideas, and creating a look for me which continues to get notice and praise." - Mary Harlan
Houston's Training & Education Center
Judge Bradshaw-Hull
Lake Charles Diesel
Managed Digital Documents
"Mark Avalos has been wonderful to work with. From designing brochures to web sites he has very creative ideas and concepts. He is flexible and dedicated to client satisfaction. Always willing to incorporate the clients' ideas and is equally able to meet impossible deadlines." - Rebecca Rehmeyer
Ninfa's Mexican Restaurant
PBK Architects
Stewart Title
"I admire Mark's ability to be so cool, calm and collected. No matter what's on his plate, you can depend on him to always be in a good mood. He's so easy to work with and always has a "can do" attitude. I hope that'll rub off on me one day!" - Dena LaBlanc
Tubular Protection Technologies
Work Systems Associates
Avalos Graphic & Web Design well continue expanding its client list through innovative ideas and professional quality service. Please contact me for more information or to see how I can help your company stand out.
Contact Information
Mail:
Avalos Graphic & Web Design
8423 E Ridge Drive
Houston, Texas 77040

Phone:
(713) 459-5967

Email: Mark@AvalosWebDesign.com